No Waves. No Current.
No Depth Limit.
Freediving Training and Competition in Soufriere, Dominica
Annual Competition
Training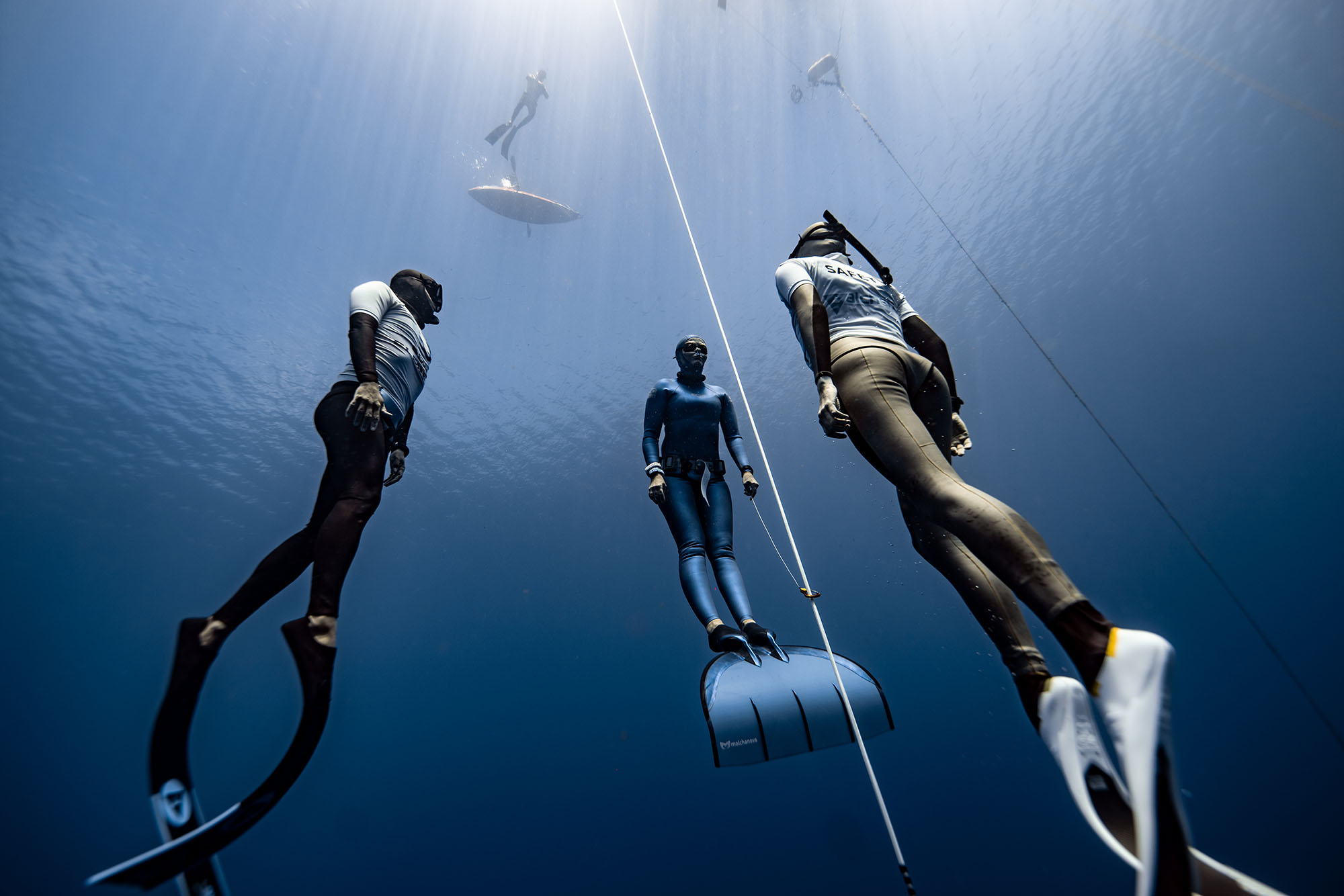 Annual Freediving Competition
Blue Element International Freediving Competition brings together the world's top freedivers to see who can dive the deepest in the idyllic waters of the Caribbean's nature island, Dominica!
More Info
About Blue Element
Blue Element Freediving was founded by world class freedivers Jonathan Sunnex (-110m CWT) and Sofía Gómez Uribe (3x World Record Holder). The training centre is located in the idyllic Soufriere Bay in Dominica, where you can enjoy perfect diving conditions year round.
Read More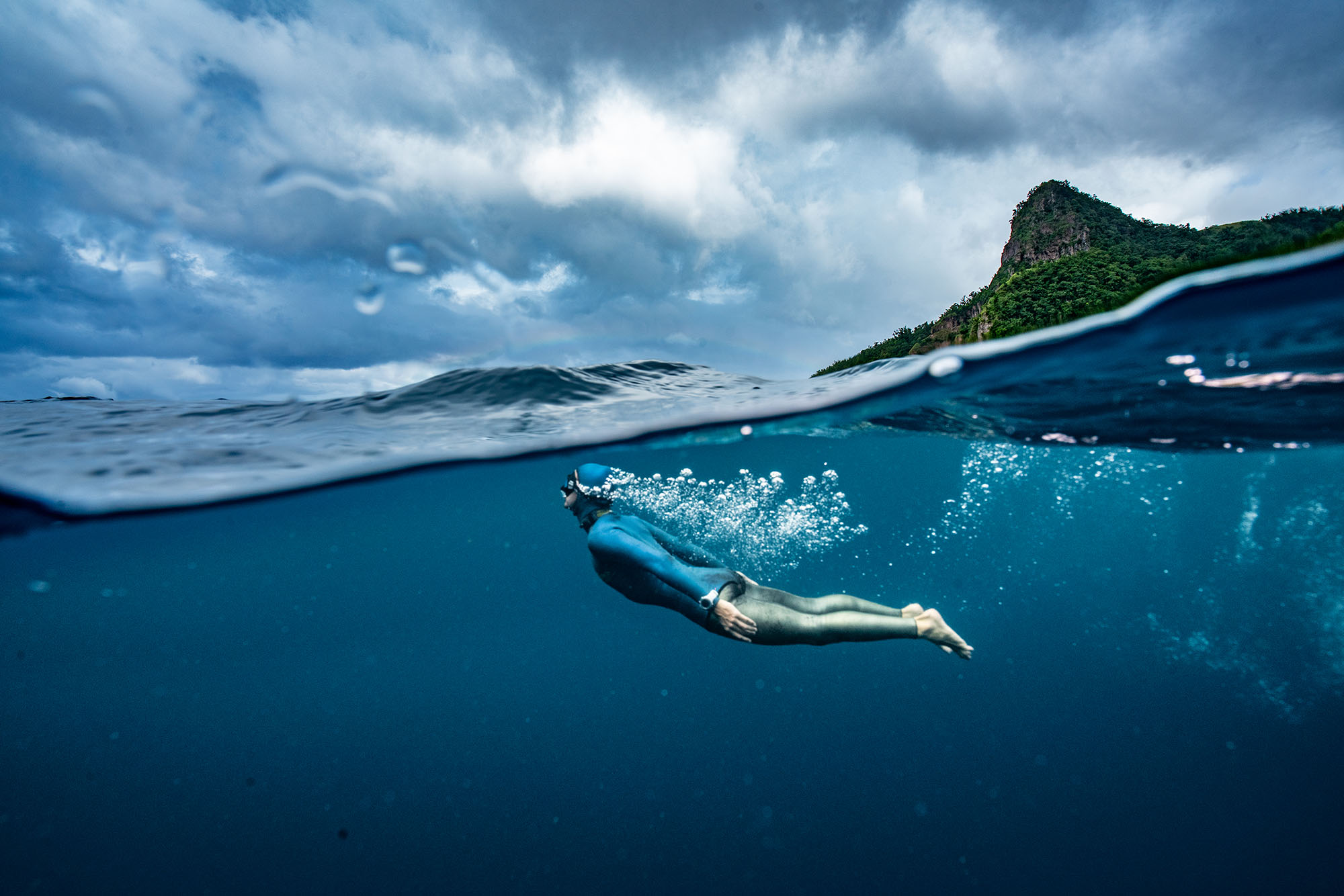 Freediving in Dominica
The competition, training, courses, and camps take place inside the scenic Soufriere/Scott's Head Marine Reserve with logistics provided by Nature Island Dive. Our custom-built freediving platform is just a short swim from shore, or less than two minutes by boat. Water temperatures don't drop below 26°C and visibility averages 20-30m. This is the place to achieve your potential!
Discover Dominica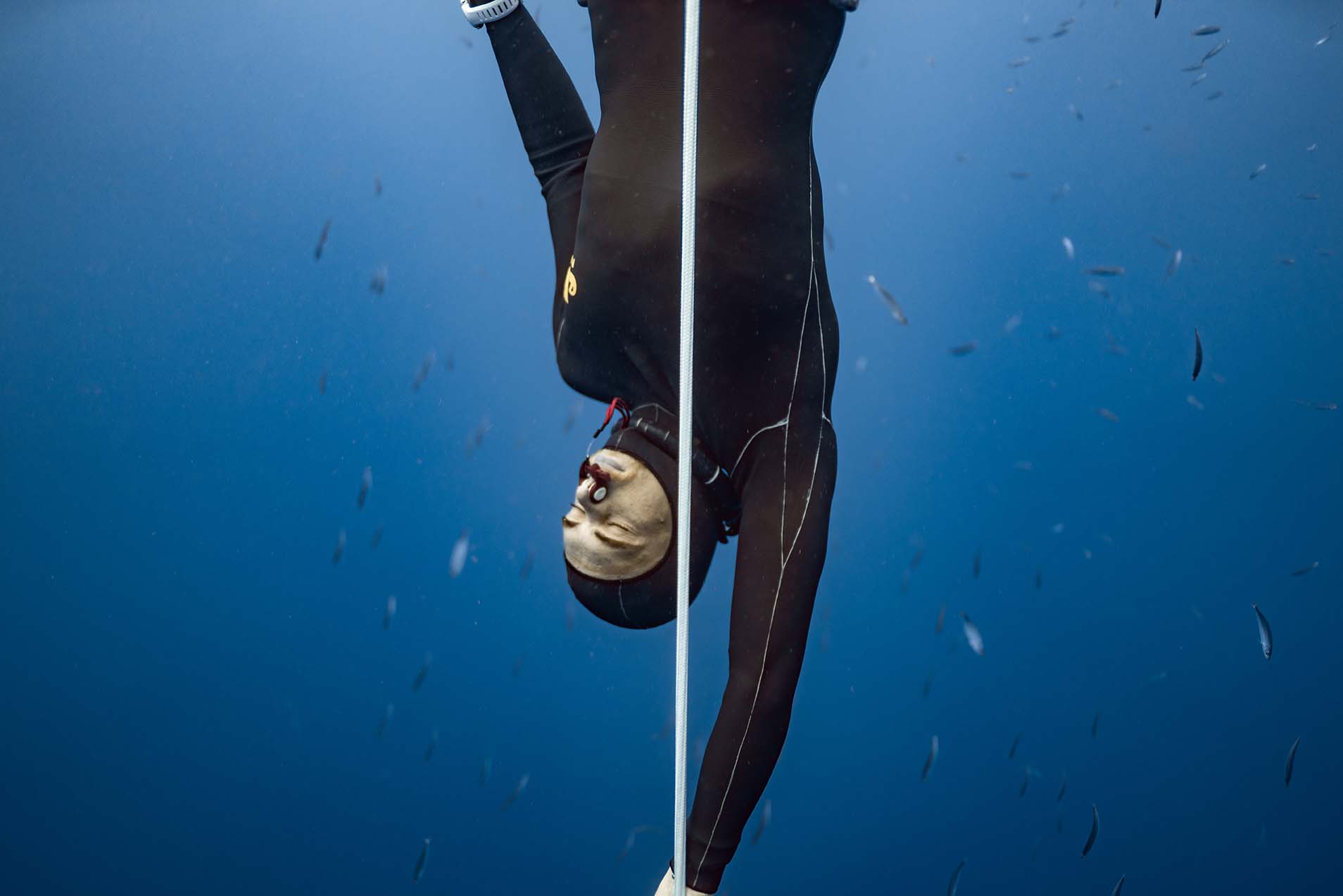 Freedive Training
Year-round training and coaching options are available for all levels, from beginner to elite. Every member of the Blue Element team can dive to more than 90m, so you know you are really learning from the best!
See Courses & Training